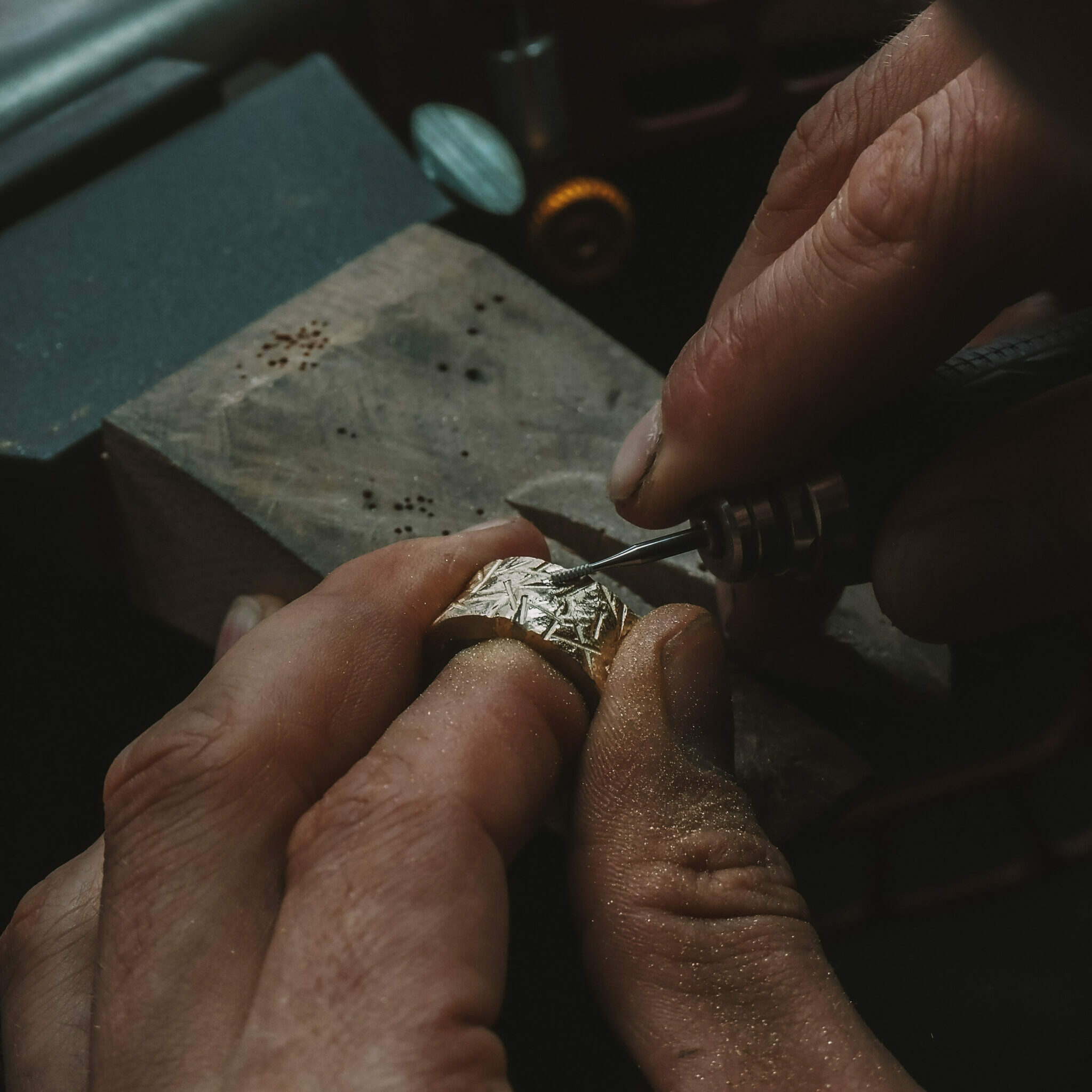 As a craftsman,I always strive for perfection
Dominik Sailer is a master mechanical engineer and passionate creator of jewelry made of metals that are usually only known from the periodic table.
He understands his craft as well as how to deal with people, so that in the end they can walk out of his workshop completely satisfied. Always guided by his motto "stagnation is no option", he is constantly educating himself so that he can always offer his customers the best for their specific case.
Exclusive designs and Outstanding quality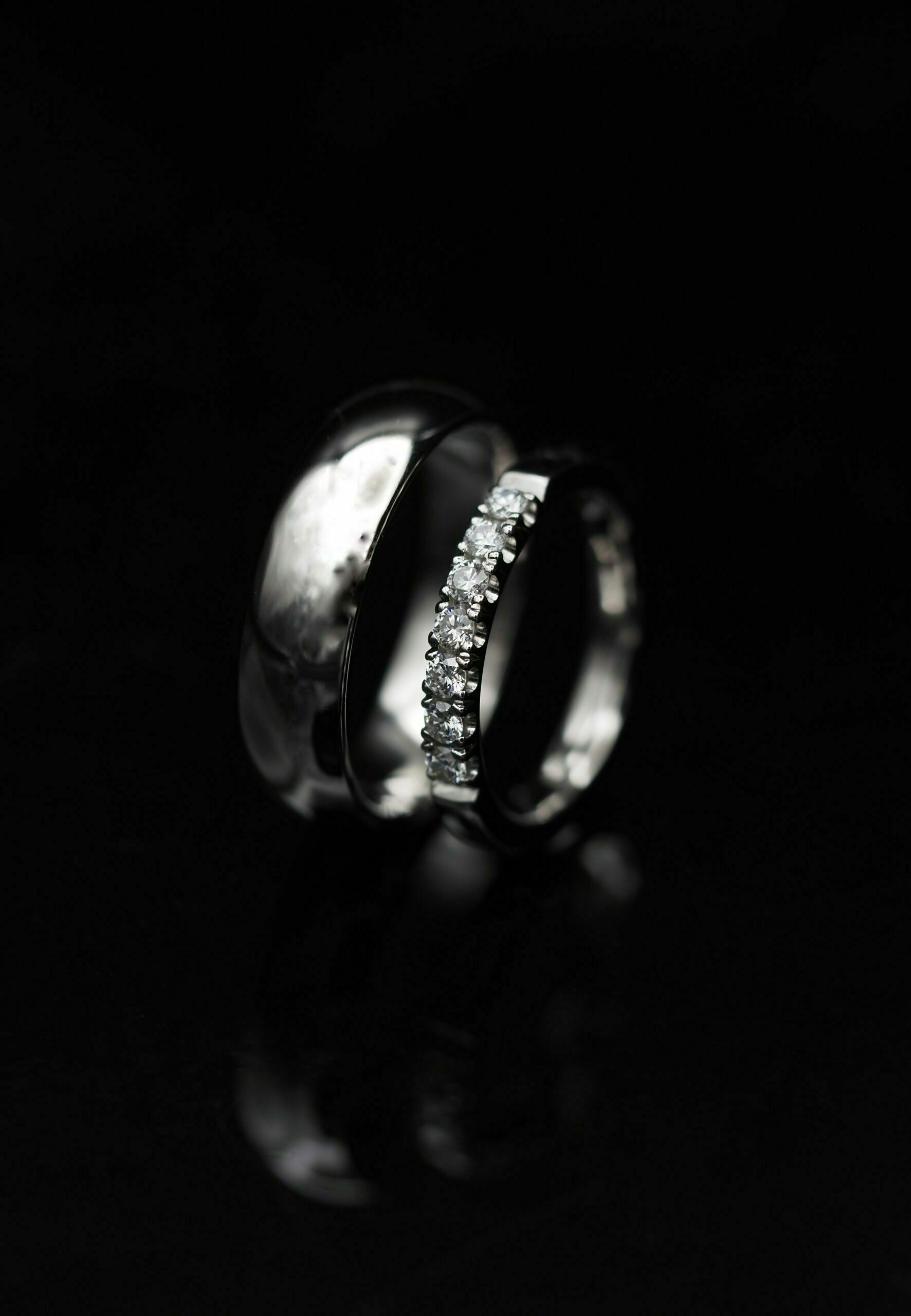 Wedding and engagement rings
My principle with wedding rings is to design them in such a way that they can accompany you for a lifetime. This is what I have specialized in and I am happy to offer you my expertise for this.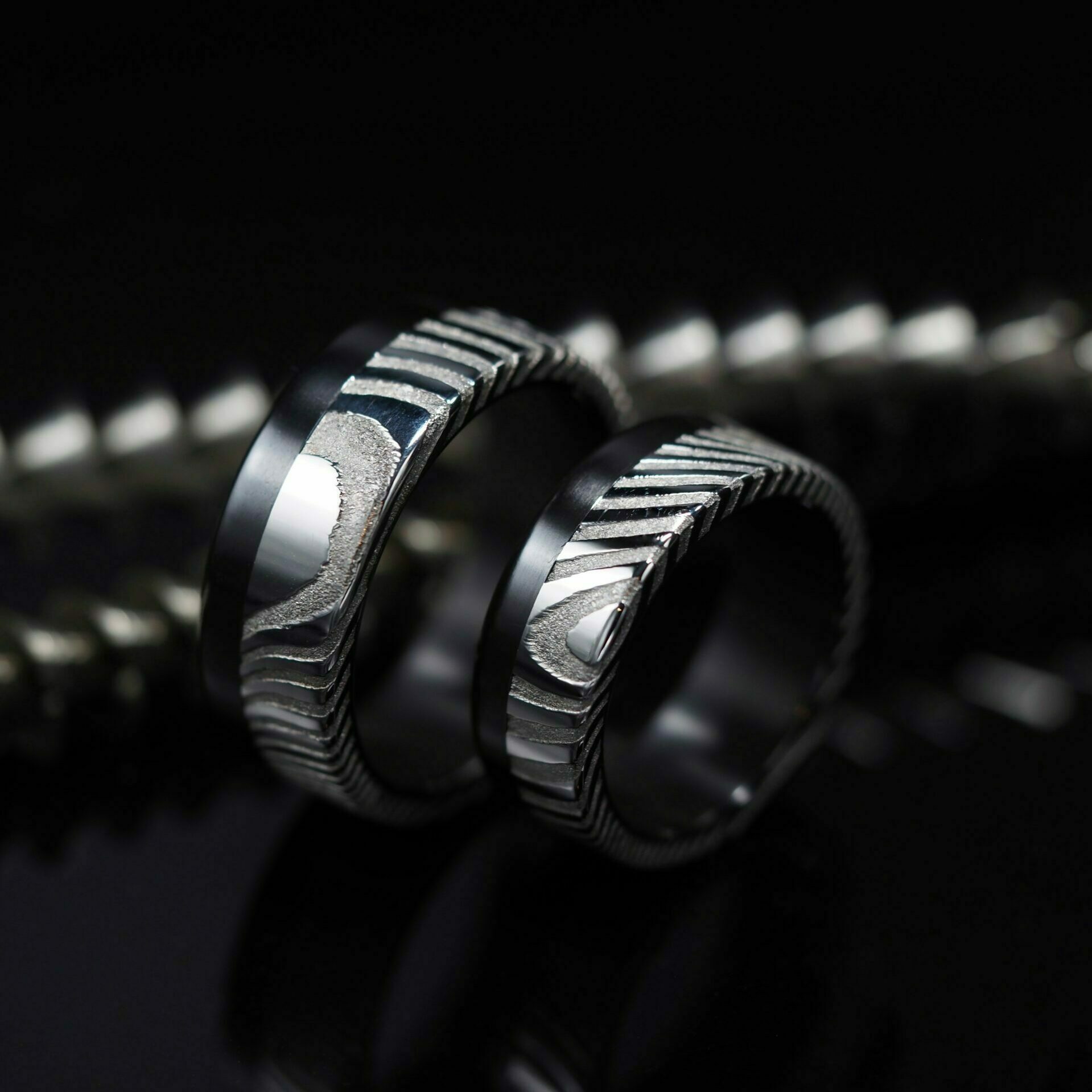 My women's and men's rings are multi-faceted and created especially for clients for who classics are not an option.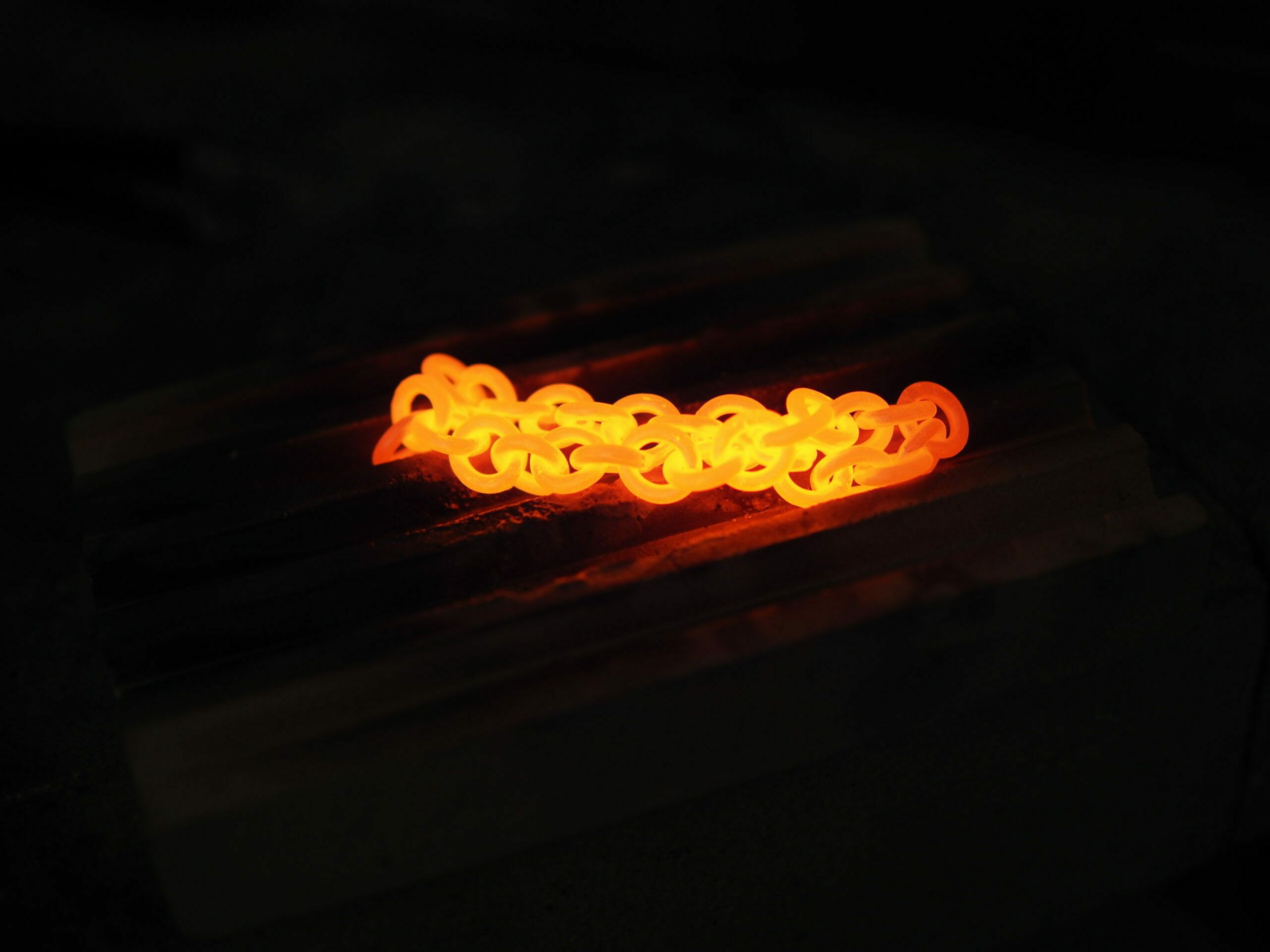 In addition to rings, I also handcraft bracelets, pendants and earrings. I would be glad to be inspired by your wishes in this case as well!
There are no limits for custom-made pieces, which are entirely based on your ideas. It doesn't matter if you only have a rough idea in your mind or if you already have a drawing. The result is always the same: A unique piece of jewelry that only exists a single time, and one that stands the test of time.
If you own a piece of jewelry that has accompanied you for a long time and has traces of wear, I will gladly recondition it for you!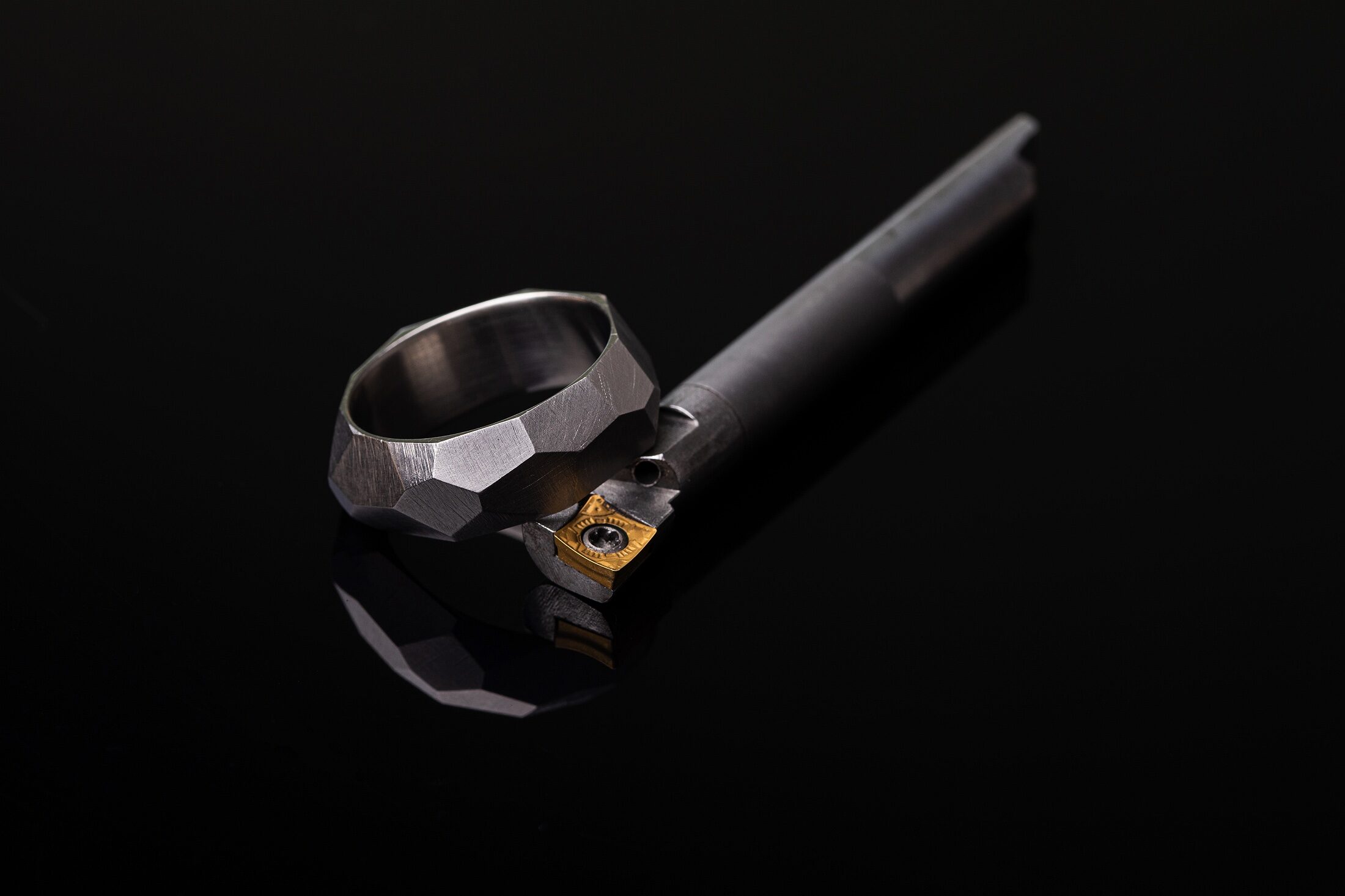 Stainless steels 316L and 904L
Both are stainless quality steels. Their applications are very diverse, as are their properties. My stainless steels are excellent to polish, hypoallergenic, recycled, and nickel free to the extent that it will never come in contact with your skin.
Also called Damascus, derived from the Arabic Dimashq, refers to a composite of usually two different types of steel that have a clear structure after an etching treatment. I use two different types of damascus steels in my jewelry: Austenitic damascus steels and Martensitic damascus steels. The former are softer and the contrast between the layers is smaller, but are stainless. The latter have a higher contrast because they are hardened. However, you should always take care of them and avoid exposing them to permanent wetness and humidity.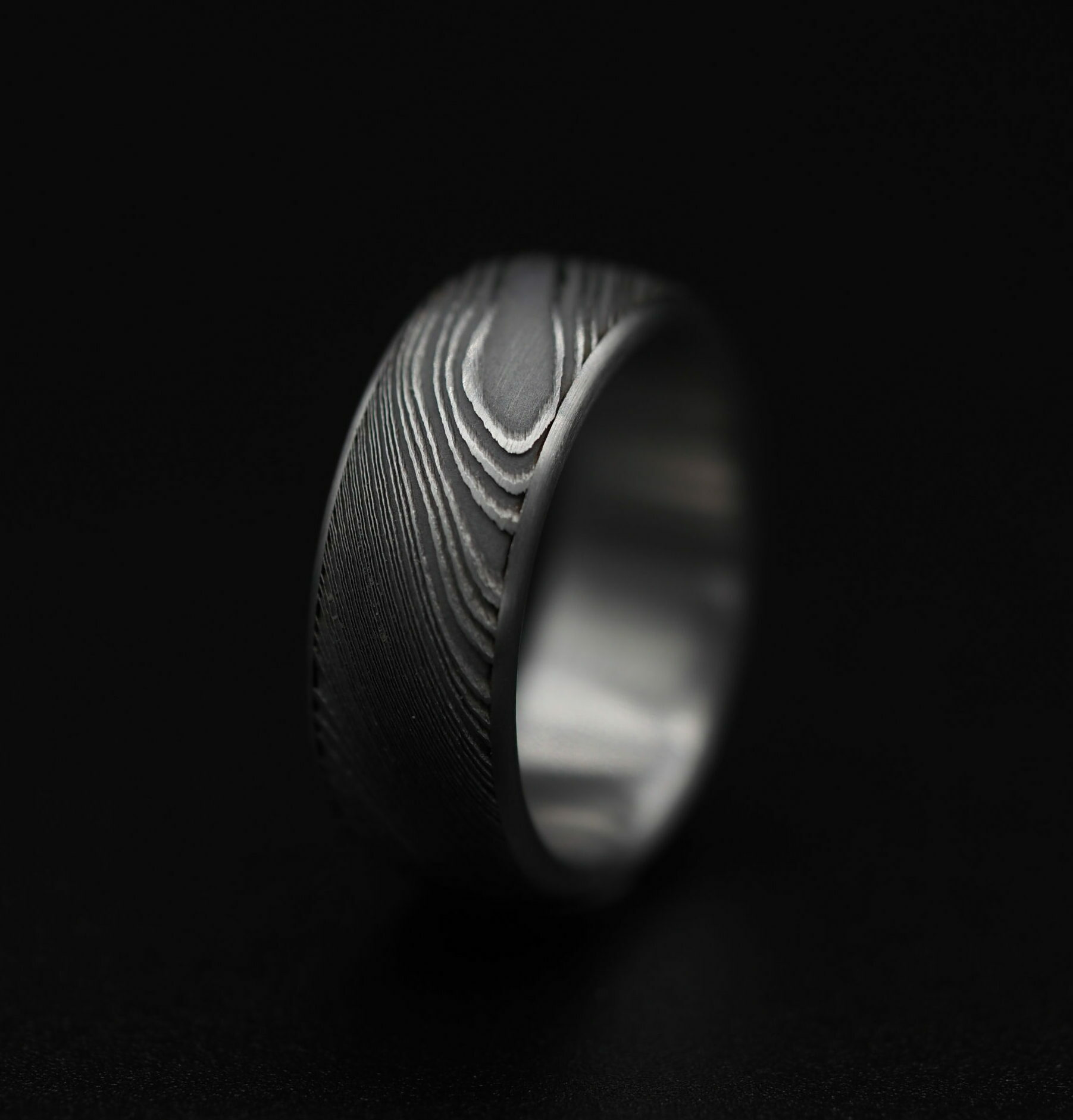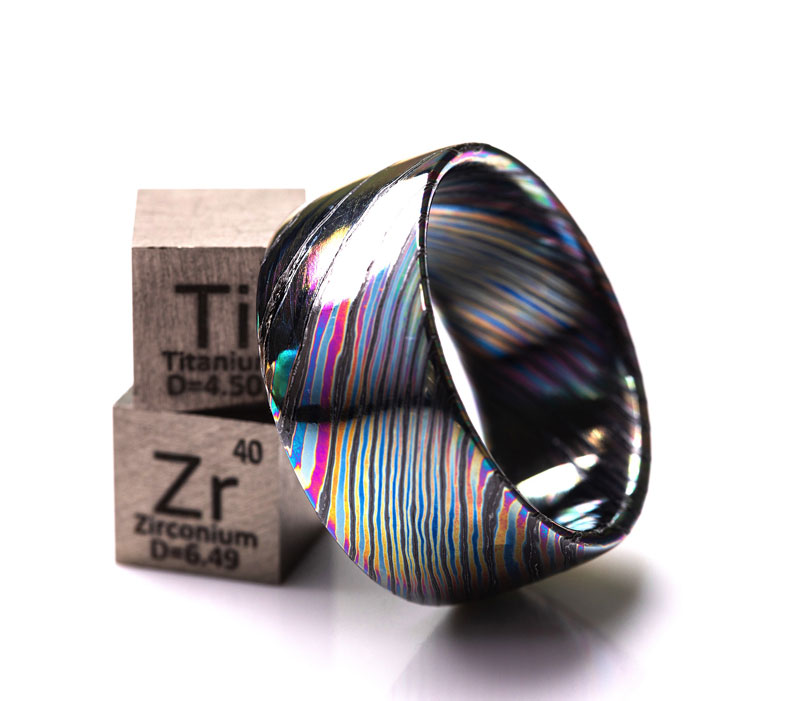 Titanium is a light metal that sees its main application as an alloying element in steels, as well as in protective equipment and in aerospace. It is very resistant to most acids and, as alloyed titanium, has high strength. I work with a wide range of titanium alloys as well as titanium composites, which can be beautifully colored when thermally treated.
Zirconium is chemically very similar to titanium. It is a very corrosion resistant heavy metal that finds its application as an alloying element in reactor construction, as a component in joint prostheses and in the space and aviation industry. Zirconium should never be confused with the mineral zircon. After appropriate heat treatment, zirconium has a very scratch-resistant black-greyish surface.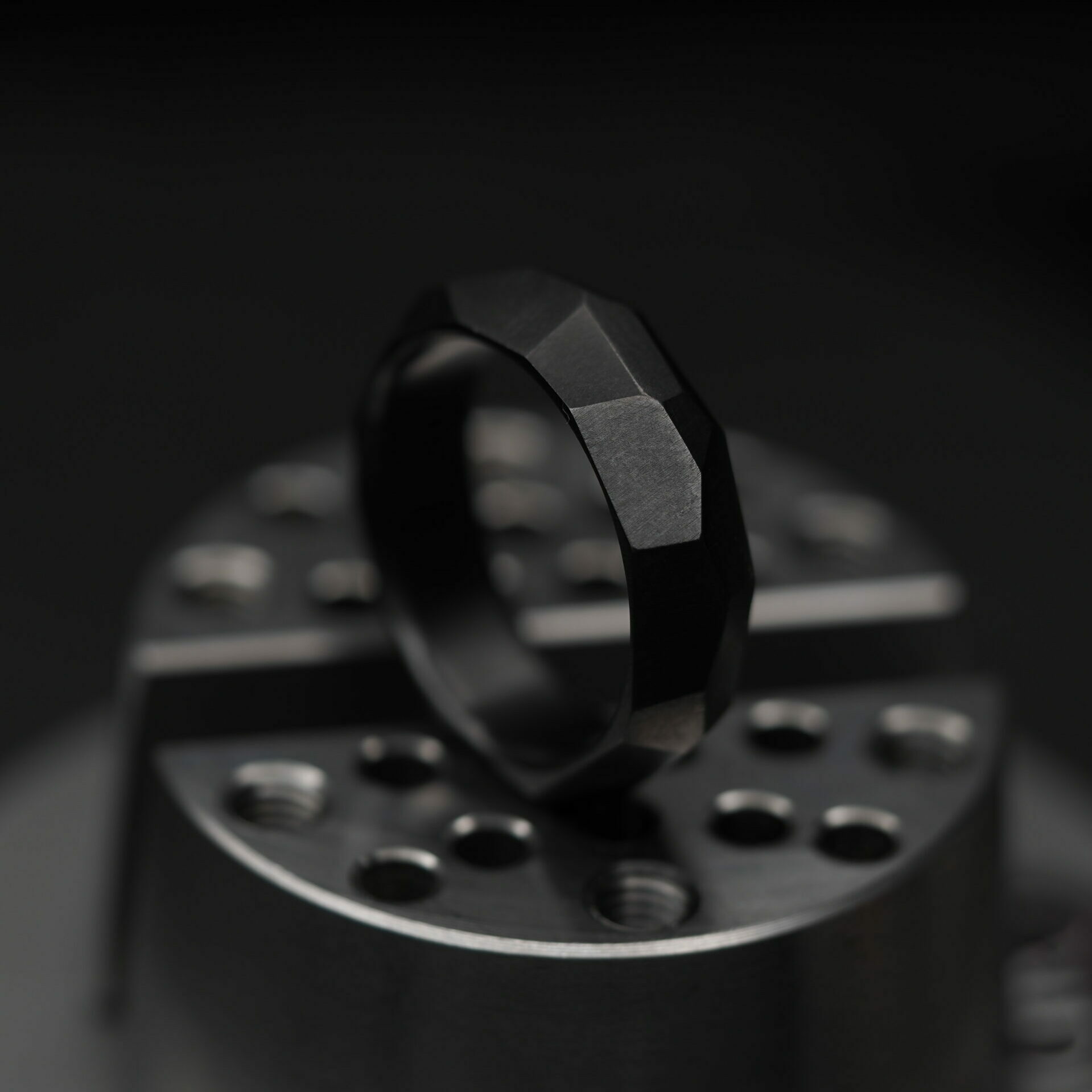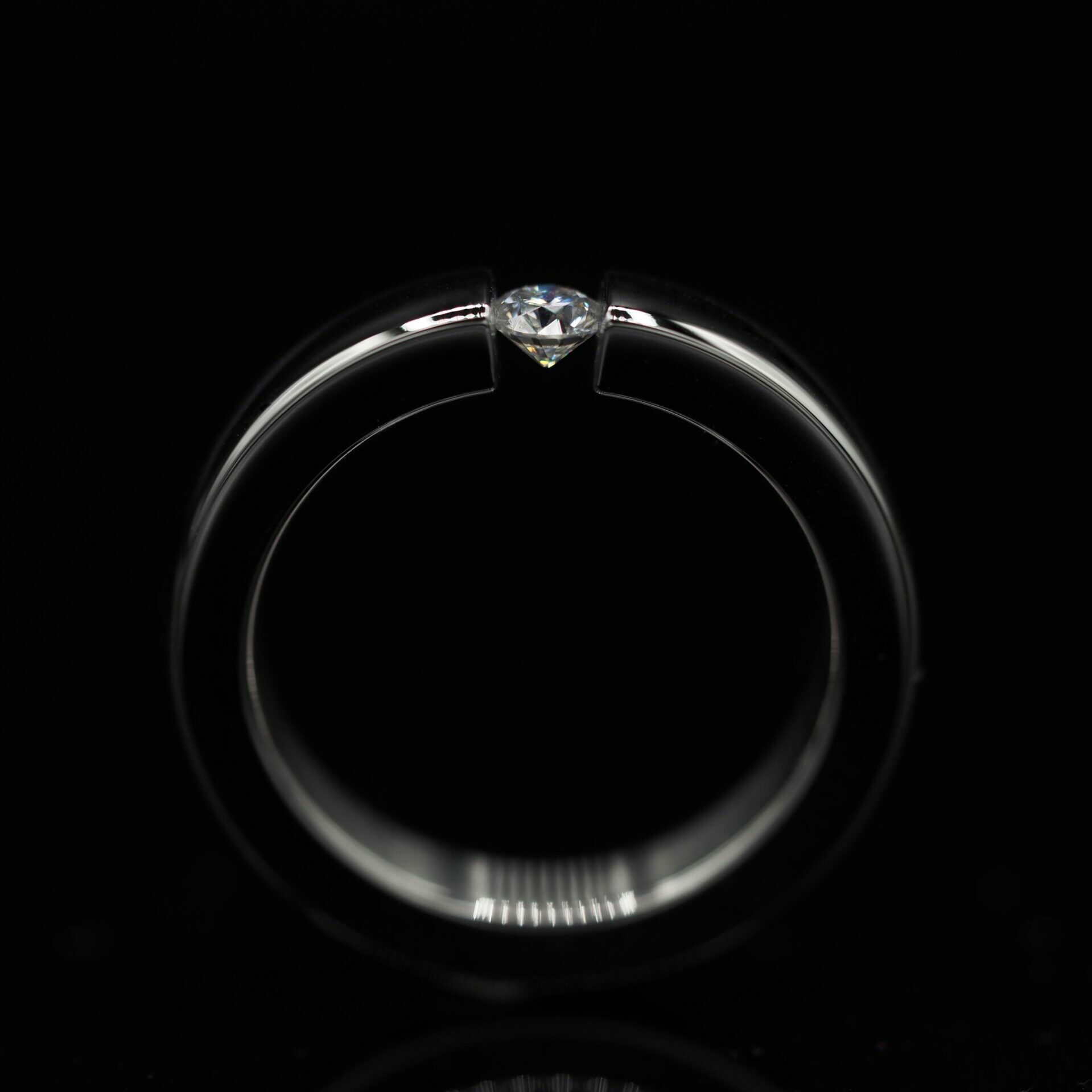 Tantalum is the rarest stable element in the solar system. Its name is derived from the mythological figure Tantalus (=kursiv!). It was first used as a filament in incandescent lamps, which are nowadays made of tungsten. The color of tantalum is purple-gray and its melting point of 3000°C is the fourth highest of all elements.
If I have piqued your interest in my work, I would like to invite you to take a look at my online store.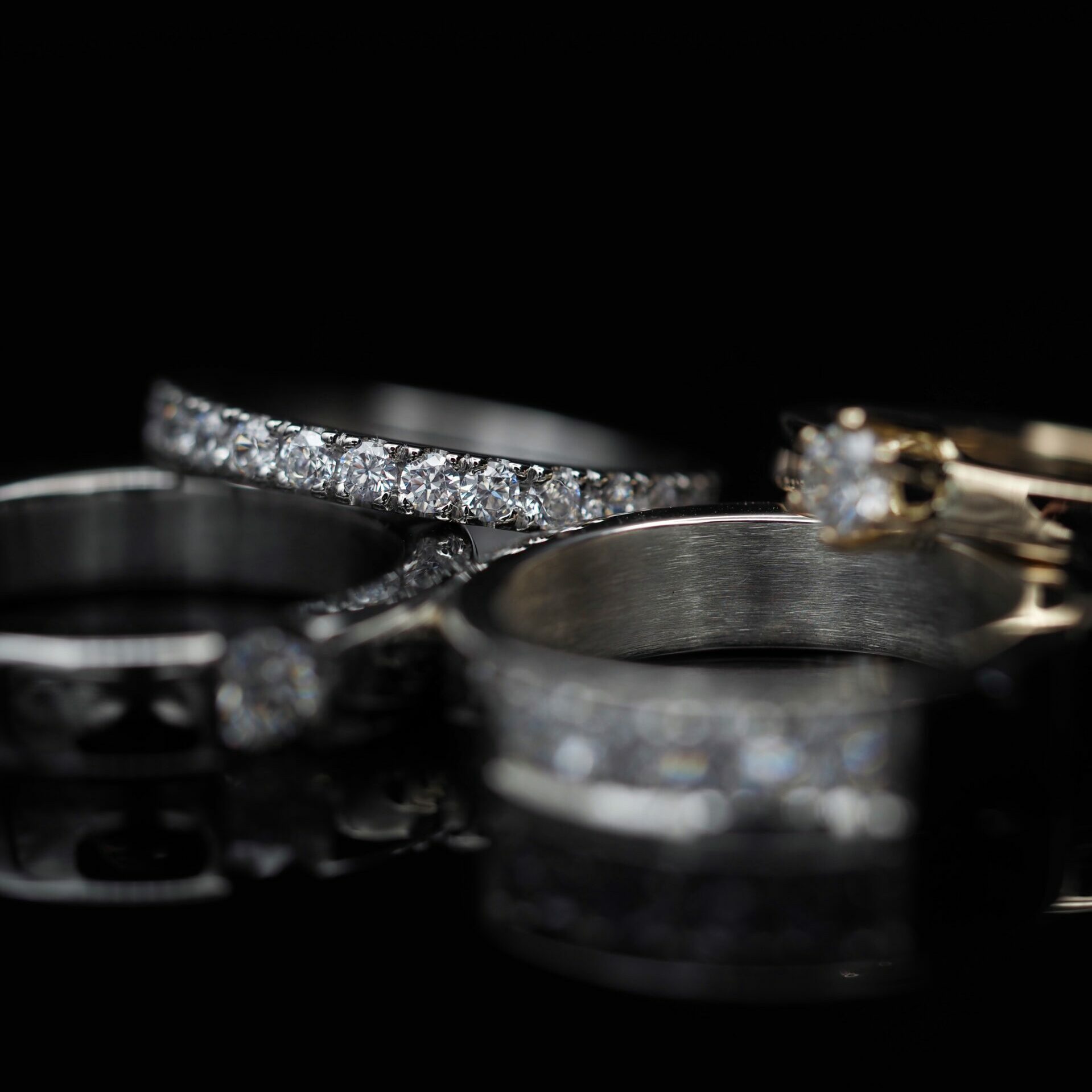 Frequently asked questions
What other materials
do you work with?
I work with niobium, superconductors, tungsten, iron meteorites and strontium aluminates in addition to the materials mentioned above.
Are your glowing
materials radioactive?
No, they are based on pure phosphorescent effects and are completely harmless. I work exclusively with the highest Swiss quality luminescent pigments also used in the luxury watch segment to guarantee you the most powerful and longest lasting luminescent effects.
I basically only manufacture on request. Since I specialize in customer requests, I have very little in stock. This way I can also guarantee the uniqueness of your jewelry. As shipping partners I decided to go for DHL and Fedex.
This is difficult to predict simply because it depends on too many different factors. You will receive more detailed information when you place your order!
Who pays for the
delivery costs?
The delivery costs are included in the price and the shipment is of course insured up to the value of the goods. If you need faster delivery, please let me know.
What payment methods
do you offer?
I offer payment methods such as MasterCard, VISA, PayPal, American Express or bank transfer. However, if you want to request a different or special form of payment, please write me a message.
You can find more answers to your
questions in my online store!